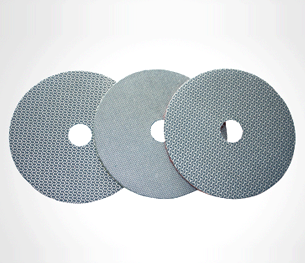 The velvet-based disc can be fixed on electric tools to polishing workpieces of every shape.

GRIT | Diamond CBN/40# 5000#

SPEC.| Diameter:10mm-600mm

APPLICATION
Diamond disc It is used in grinding and polishing stone,glass,ceramice,mono-crystal silicon,polycrystal silicon,synthetic material,cemented carbide,alluminium alloy,etc.
CBN disc It is mainly used in polishing Fe-based alloy,titanium alloy,stainless steel,high temperature alloy and so on.